Yesterday's pretzels were such a hit (we ate them all while they were still hot) that we decided to make more to bring to the Christmas party at our neighbors' house. I know pretzels aren't traditional Christmas fare, but we are a bit iconoclastic as a family.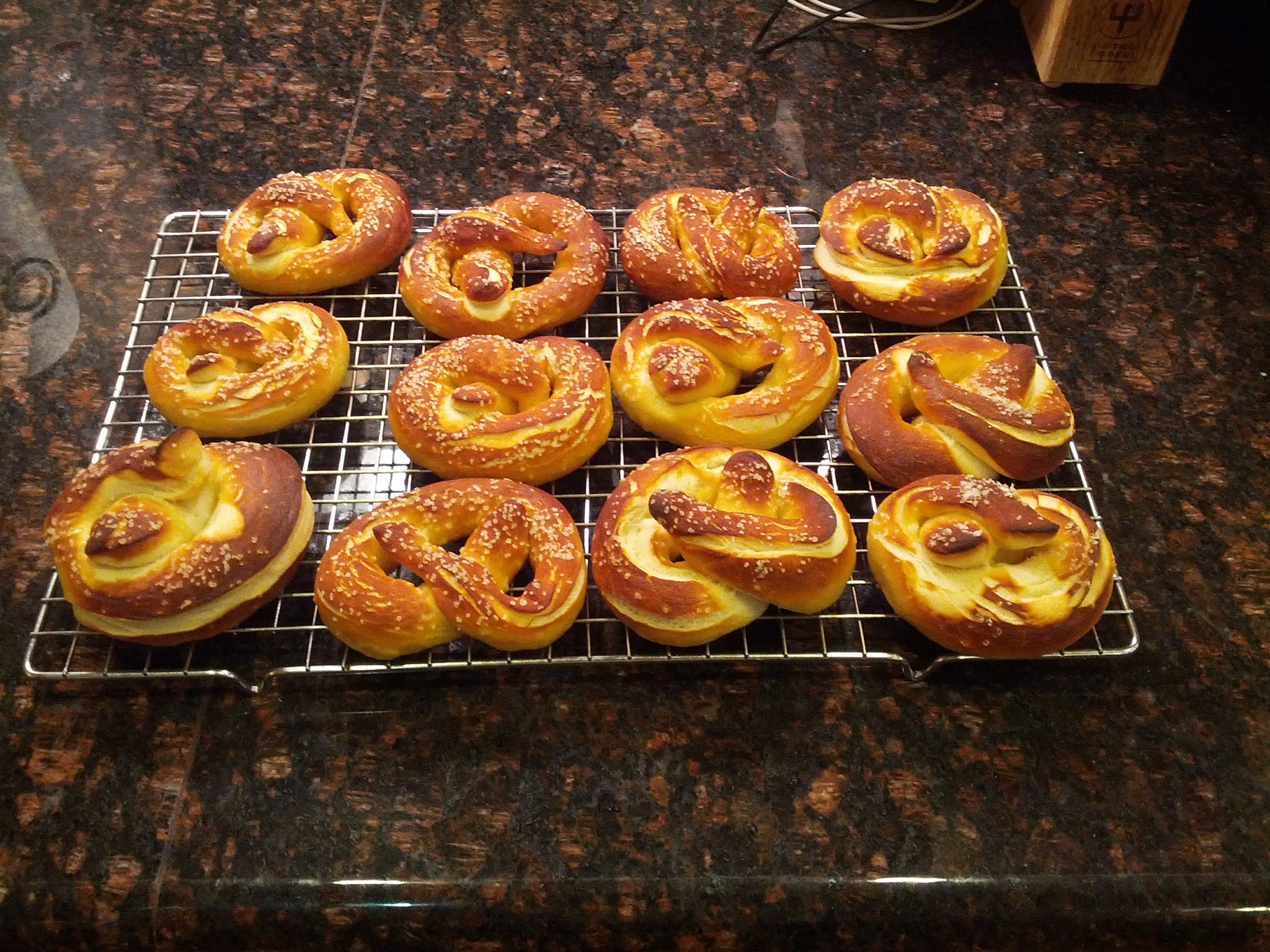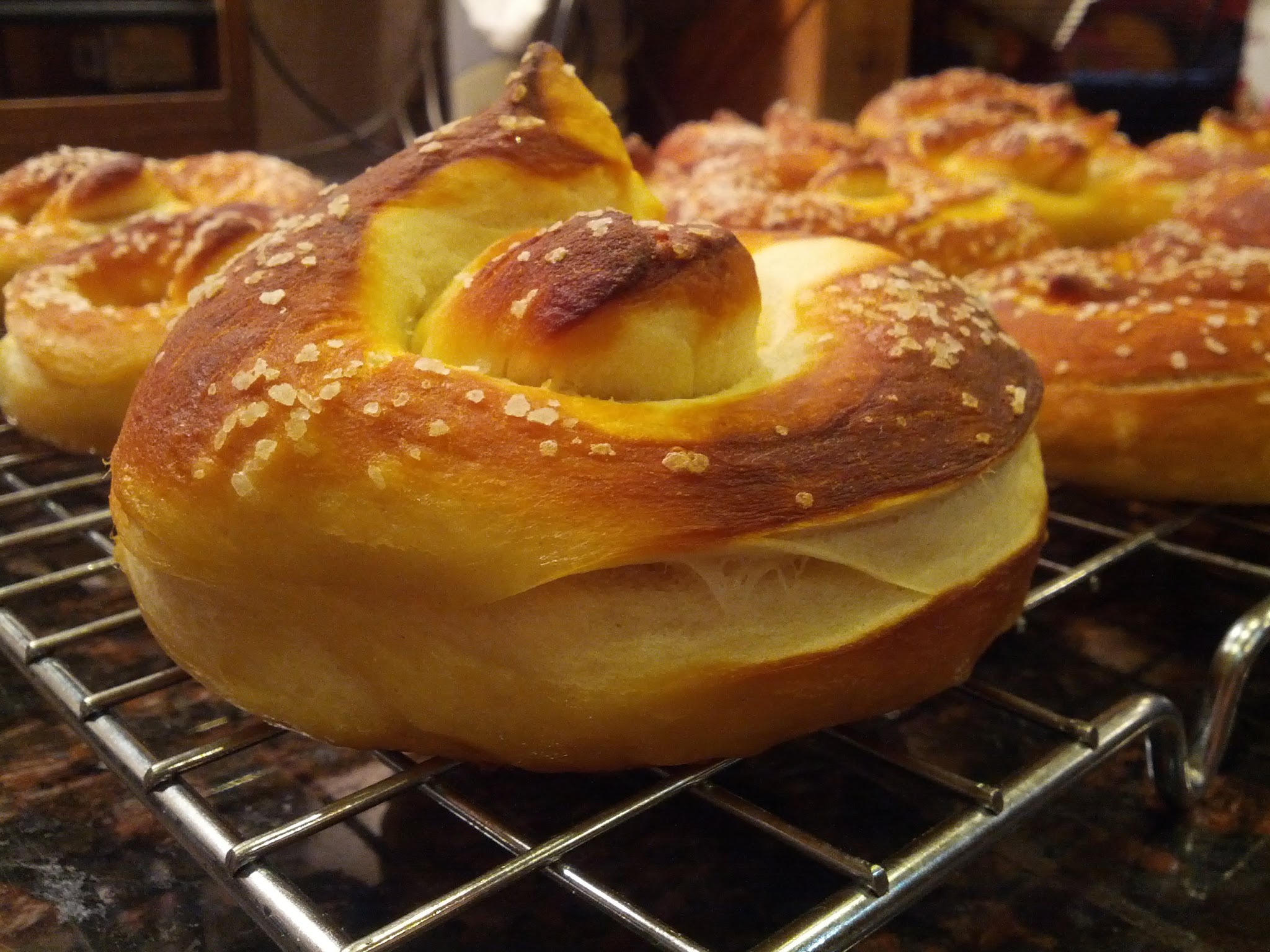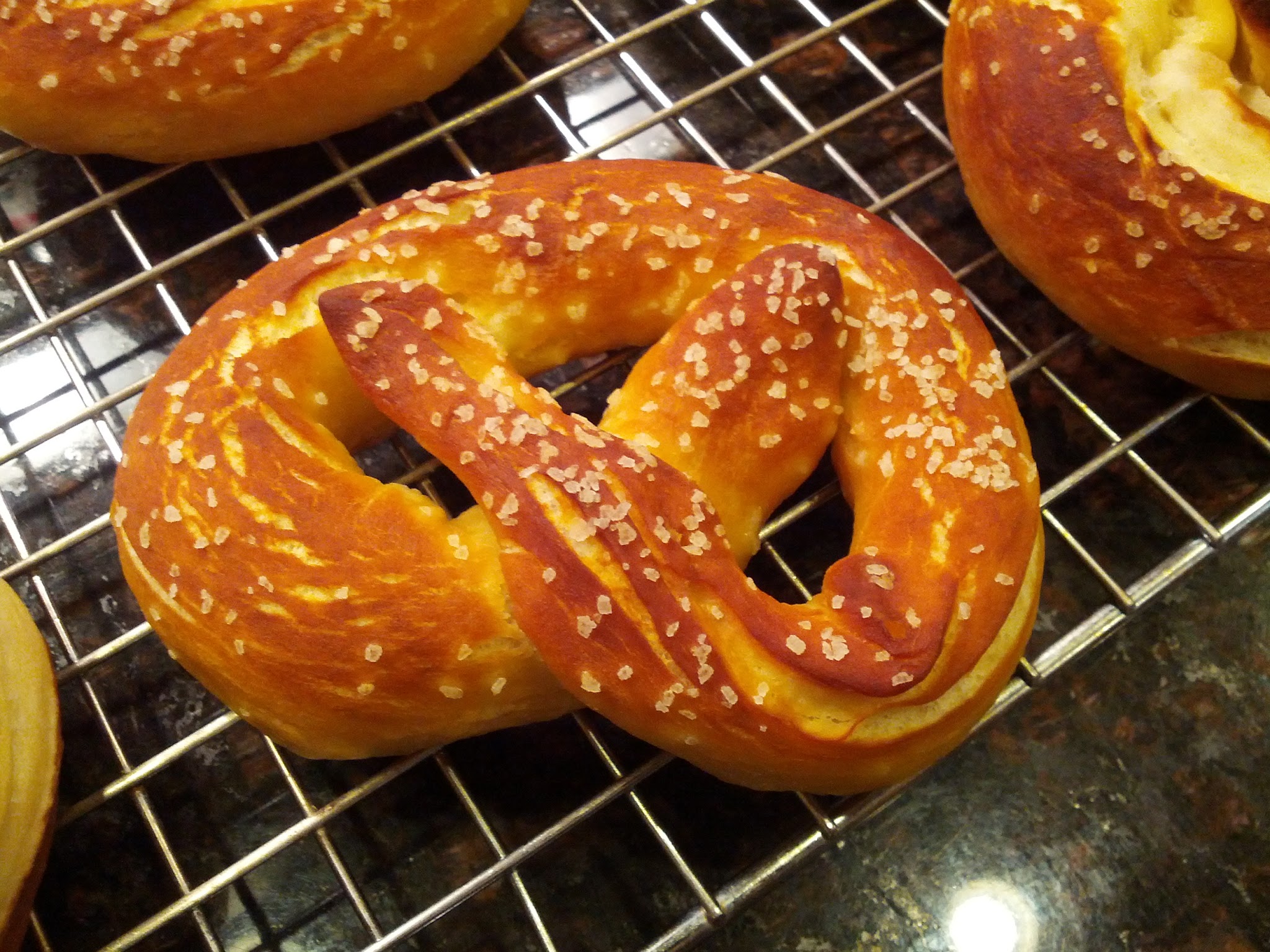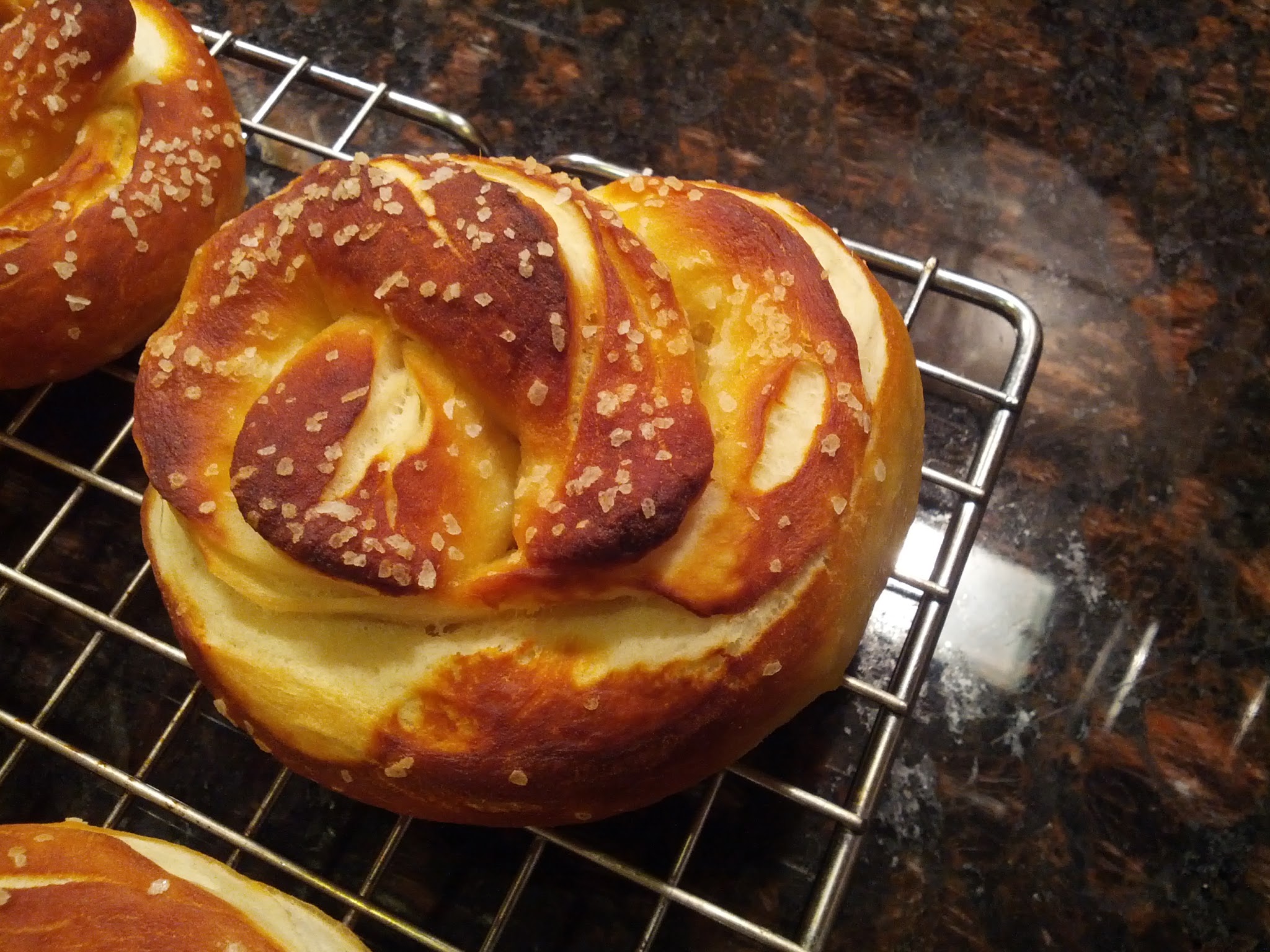 ---
Kevin Fenzi December 23, 2012 17:34
Those look delicious! Is the recipe open source? :) 
Michael K Johnson December 23, 2012 17:42
It's the Alton Brown recipe, except that we used dairy-free "earth balance" butter substitute instead of butter in the dough, and also to replace the egg yolk, due to some food allergies. Also, I used kosher salt instead of pretzel salt on top, because we don't have pretzel salt, and I dropped on the floor the box of fleur de sel I intended to use instead; oops.
http://www.foodnetwork.com/recipes/alton-brown/homemade-soft-pretzels-recipe/index.html
Kevin Fenzi December 23, 2012 17:56
Cool. Might give that a try. Thanks!
Tomas Forsman December 23, 2012 19:42
Looks delicious, wonder if it's easy to make them gluten free for my kid……
Michael K Johnson December 23, 2012 21:13
+Tomas Forsman if you have a gluten-free basic yeast bread recipe, you could try it. This is really a relatively normal bread recipe, boiled in soda water and then baked. You'll have to be careful about over-working it when rolling it out, I think. The baking soda in the water is an important part of the taste. If the dough is too delicate or not sticky enough to hold the classic pretzel shape, you could just do pretzel sticks.
Good luck!
---
Imported from Google+ — content and formatting may not be reliable