Played "Sorry!" with my daughter. This is about as close as it gets… :-)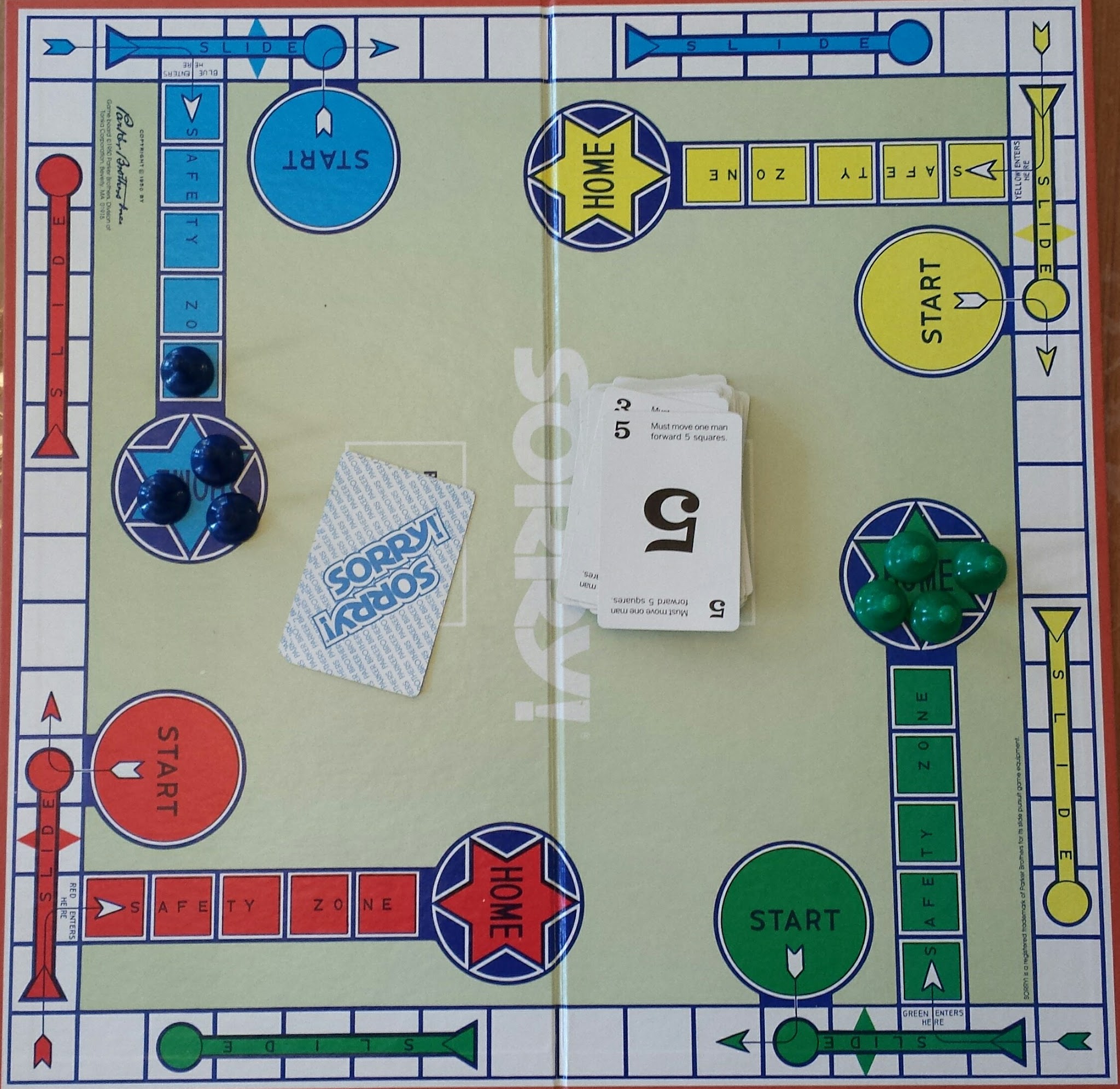 ---
Brian Lane February 22, 2014 23:25
Whoa! That's a retro looking sorry game. We were playing ours today as well, trying to teach the boys to get along.
Michael K Johnson February 23, 2014 12:47
The box doesn't look particularly new and has a tag sale sticker on it, so I suspect it's retro in more than looks. I don't think I need an update, though!
---
Imported from Google+ — content and formatting may not be reliable