Sunset at Jordan Lake. What a beautiful evening for camping!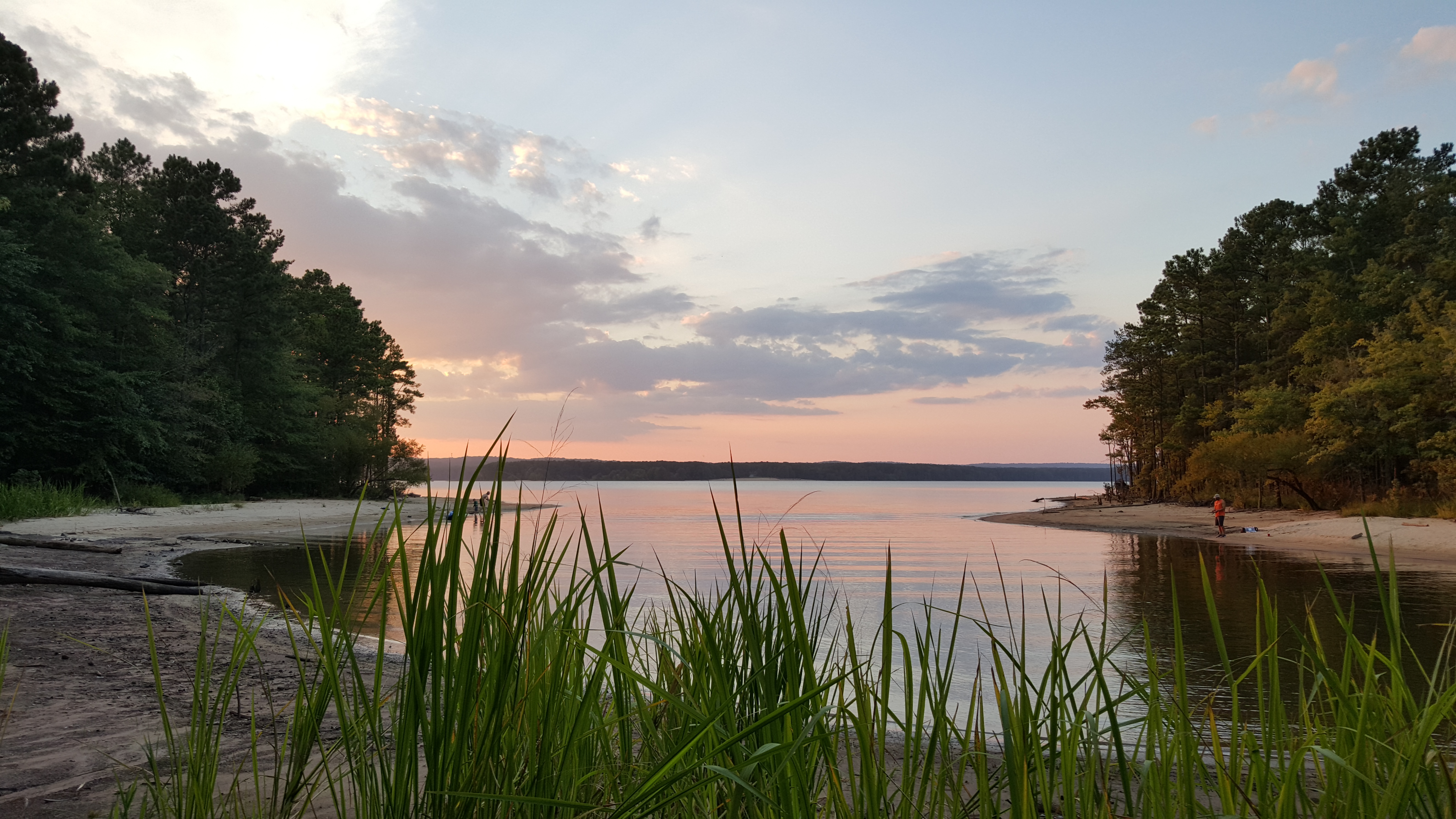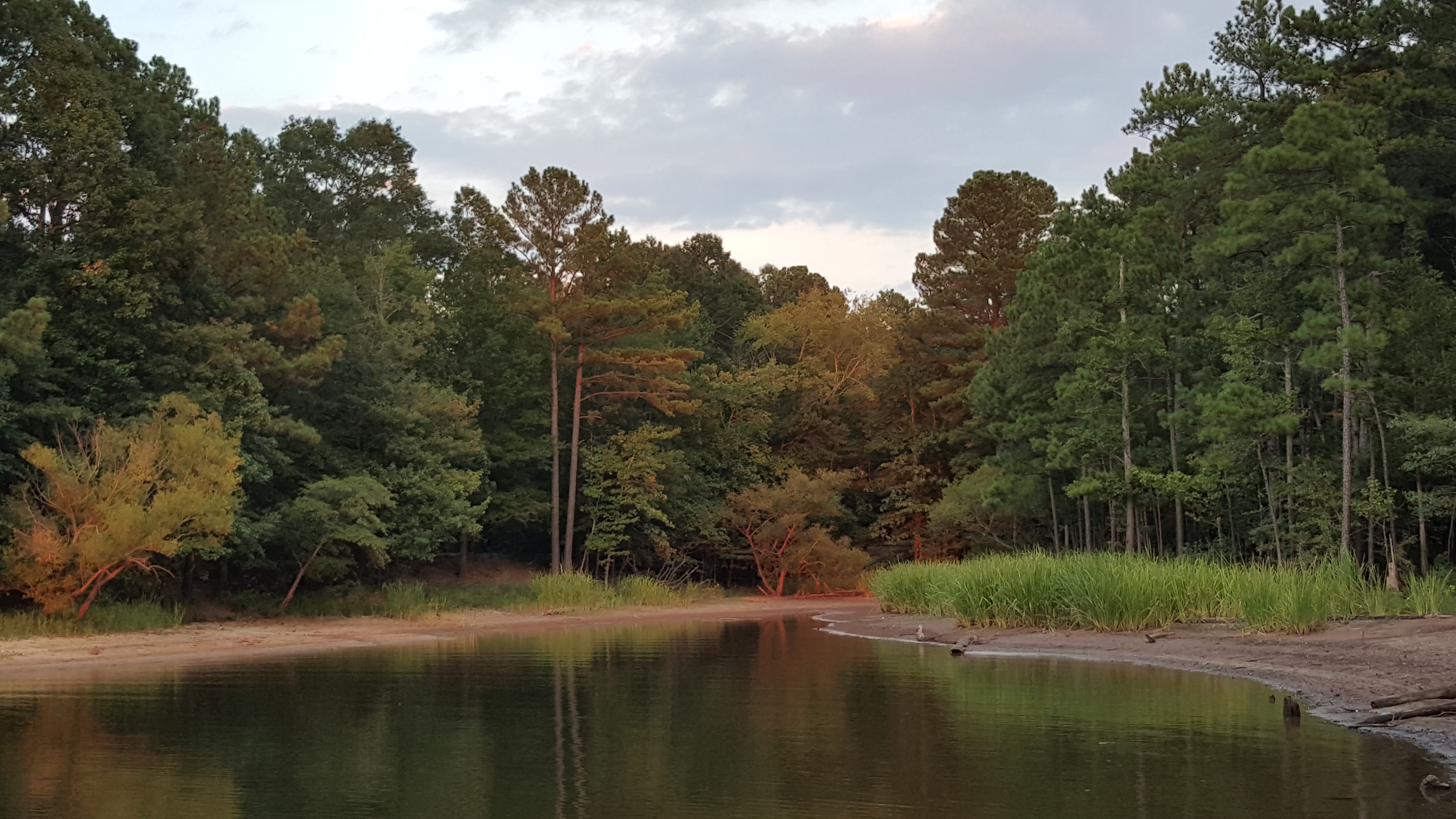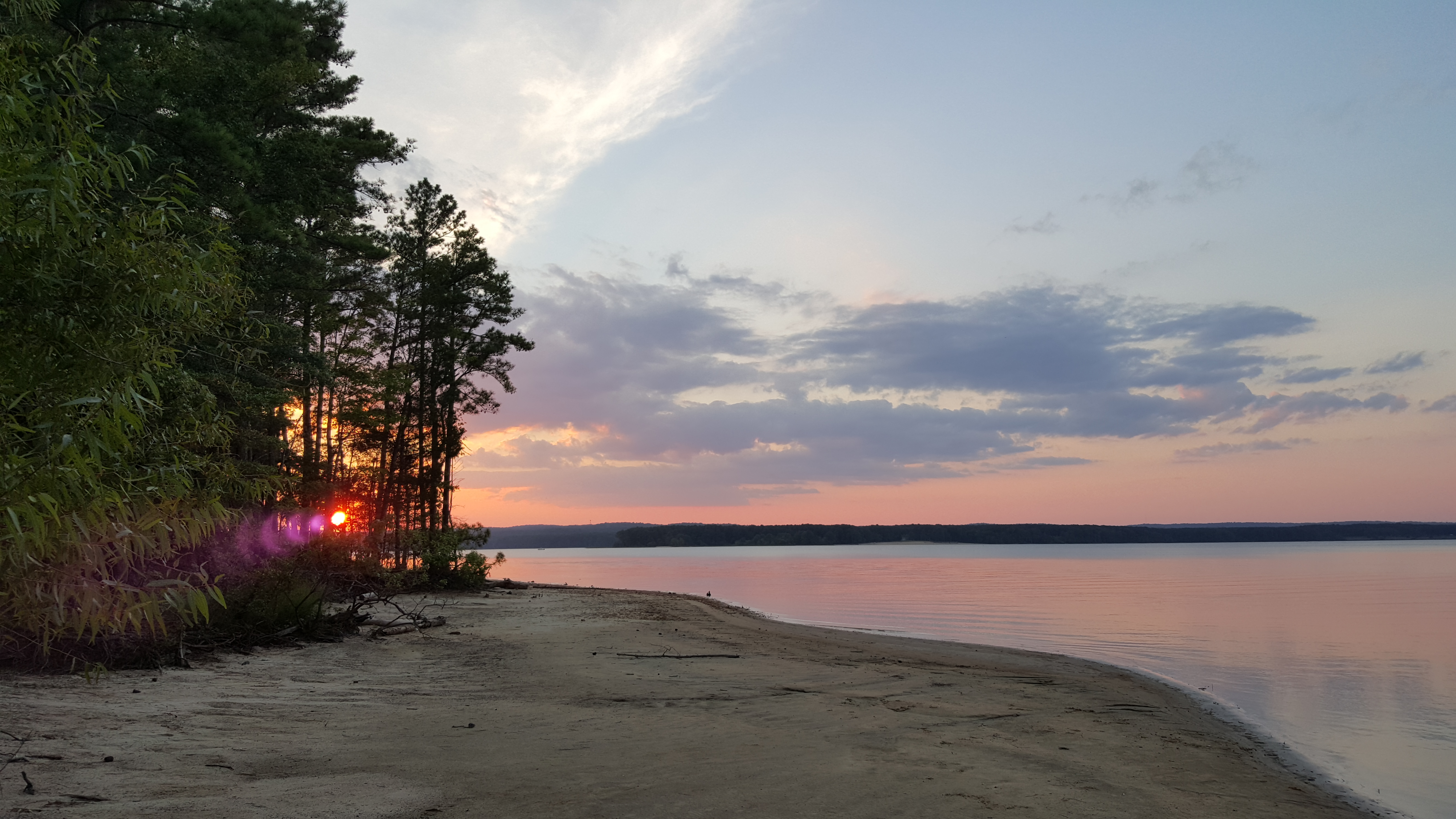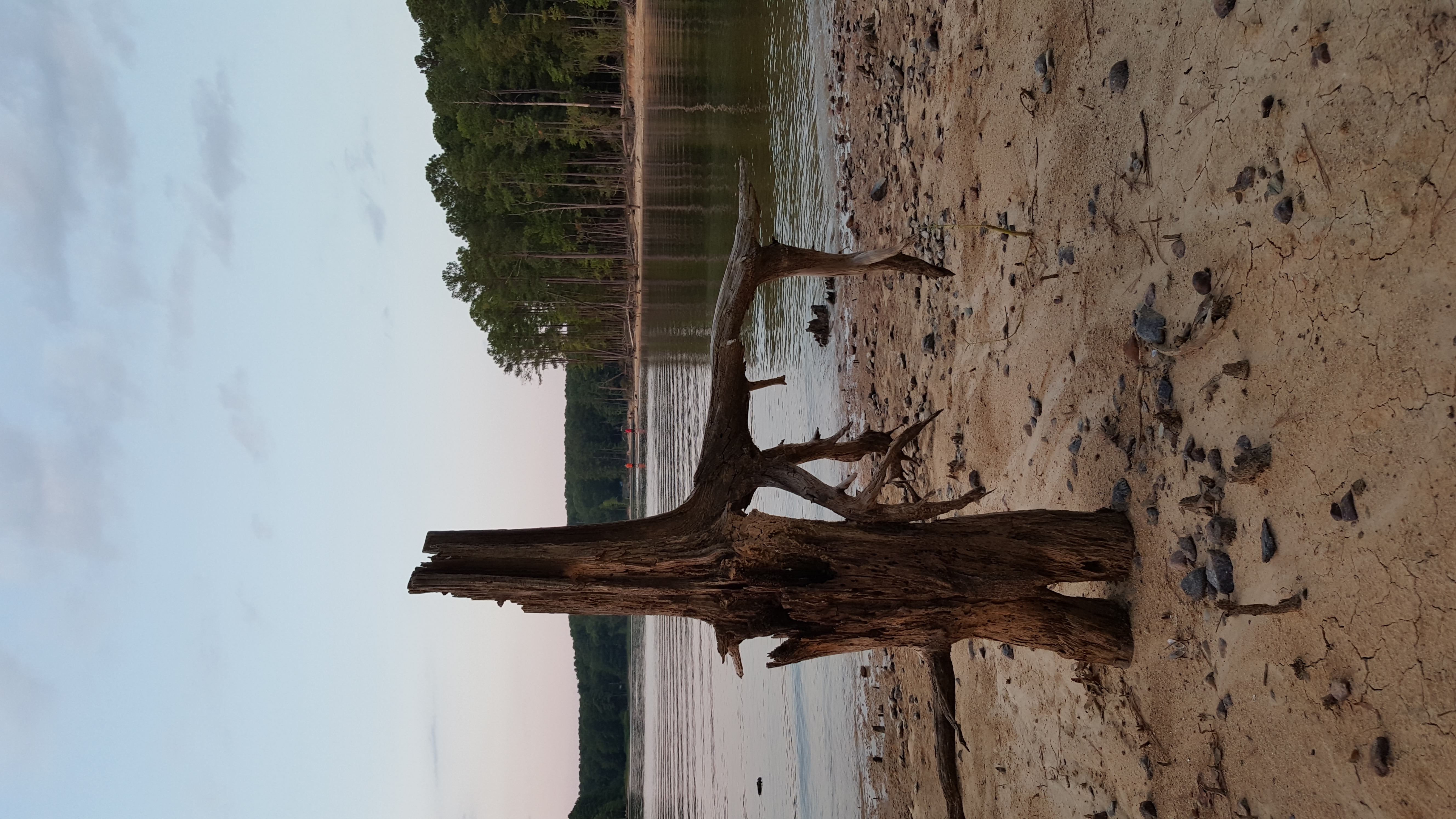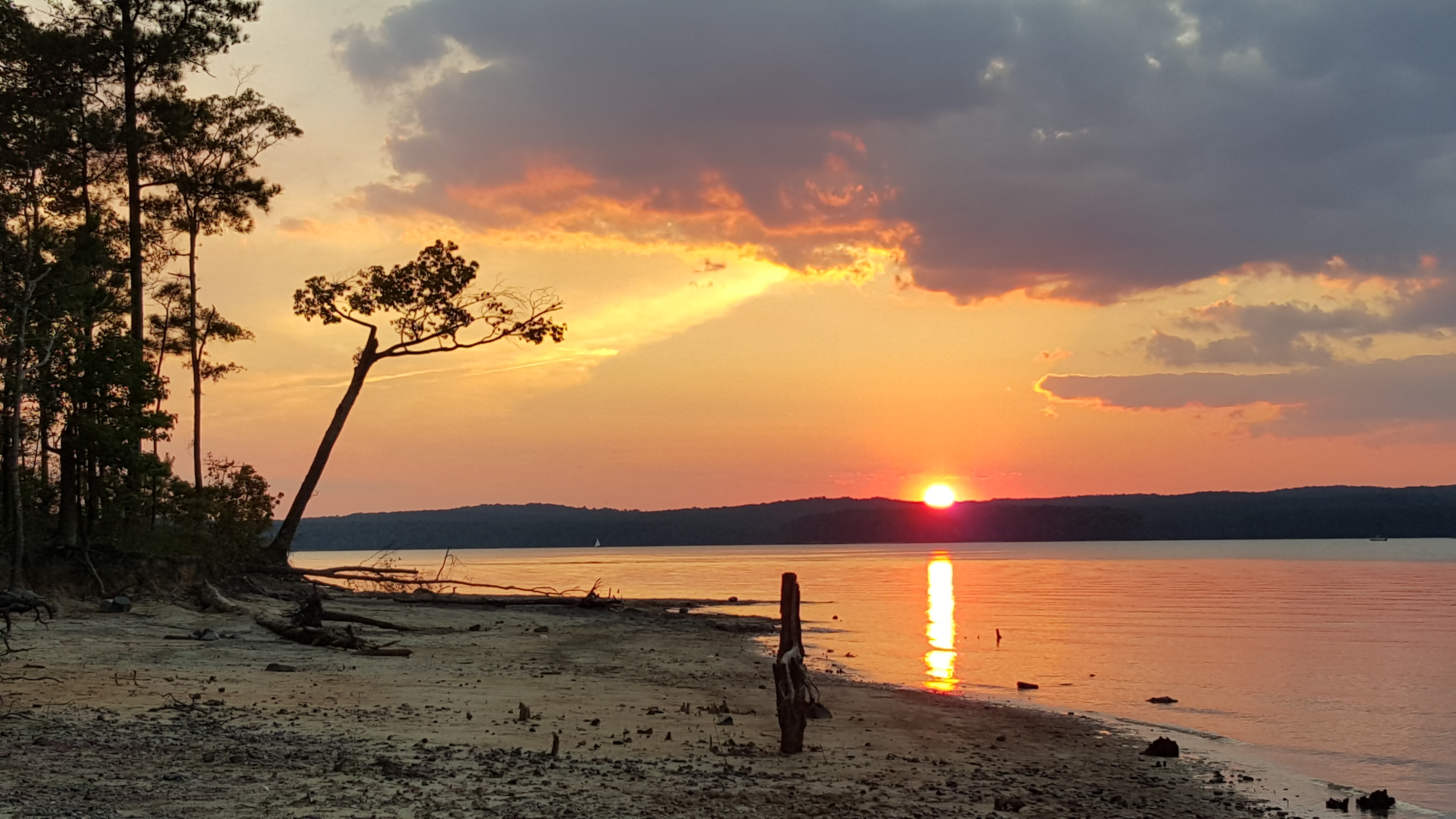 ---
Darren Hart August 28, 2015 22:01
Filters applied or no?
Darren Hart August 28, 2015 22:01
Stunning either way.
Michael K Johnson August 28, 2015 22:10
No filters, except HDR turned on to deal with the high dynamic range and the fact that Samsung still hasn't enabled .dng on the S6. (Grr)
Other than missing .dng support, really quite happy with the S6 as a snapshot camera.
Made me wish I brought the real camera along, though. My goal was practicing hiking style camping with my daughter, not car camping, so I didn't want to bring piles of stuff just because I could leave it in the car. Oh well…
Darren Hart August 28, 2015 22:50
Great shots. Phone cameras are getting so much better. My Xperia Z3 does pretty well also, but I've never had much luck with HDR, always blurry.
Eugene Crosser August 29, 2015 04:25
Surprisingly good picture for a phone camera (but still it shows, esp. when there is a lot of small detail like the second shot). Shame indeed you did not have a real one with you :) And +1 for hiking style :)
Michael K Johnson August 29, 2015 07:13
+Eugene Crosser yeah, in low light the denoise can get excessive, leaving blotchy details. If Samsung would see fit to give me .dng I could postprocess differently.
I have had three personal and two work android phones made by Samsung, but keeping .dng off the S6 is making me question whether my next personal phone will be made by Samsung. I care…
---
Imported from Google+ — content and formatting may not be reliable